Aerial shot of Washington New Town ©Washington England, Washington Development Corporation 1975
In 1961, Durham County Council formed the Washington Development Corporation with the ambition to create an innovative and utopian New Town. It was an incredibly bold concept which had a profound and positive influence on my upbringing. Not only shaping my family life and the community where I grew up, but also my future career and passion for fairer and better quality homes.
Washington is a brilliantly simple but innovative master plan. Rather than creating something completely new, the strategy was to create interconnecting links between existing villages that were to be revitalised rather than abandoned. The corporation brought together some of the most brilliant minds and designers from around the world to co-ordinate planning, highways, infrastructure, a town centre, innovative housing, retail, industrial estates, parks, schools and healthcare. All were connected by the most beautiful integration of pedestrian footpaths, roads, and other vital social elements in order to create one of the best towns imaginable.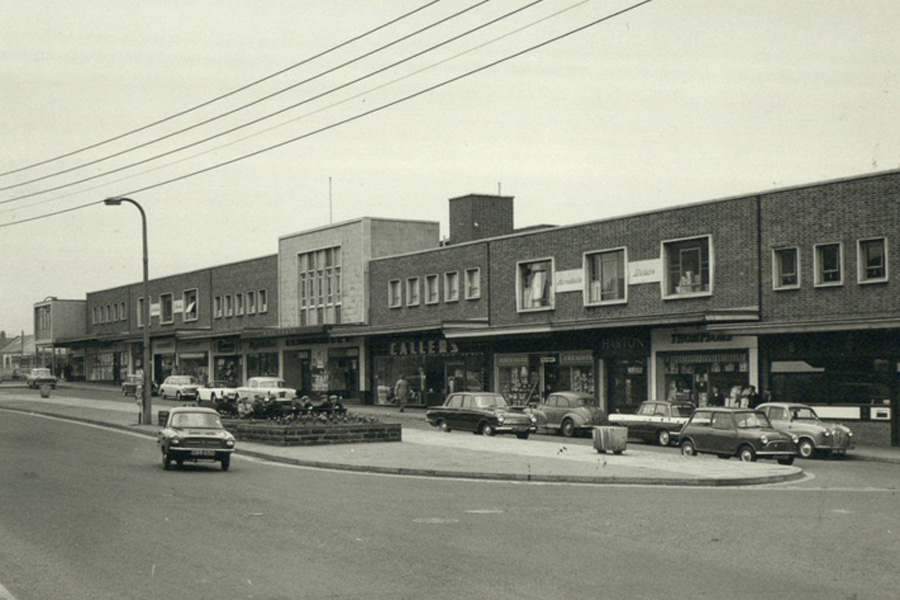 Taken in 1965, Frost Street is now part of Concord Village © Tyne and Wear Archives and Museums
I was born in Sunderland in 1974, but my Mam and Dad were soon drawn to the clean, new and visionary utopia of Washington. I can't put into words how much I loved living there. The 1968 house I was brought up in was a fantastic piece of modernist design.
End of terrace, 4 bedrooms, 2-storey with a beautiful back and front garden, which opened out onto a beautifully protected, safe pedestrianised square. We rented our house from the council. Most families did. We didn't care about home ownership. We didn't need it. The council would let us rent that house, at very affordable rents, for the rest of our lives if we wanted to.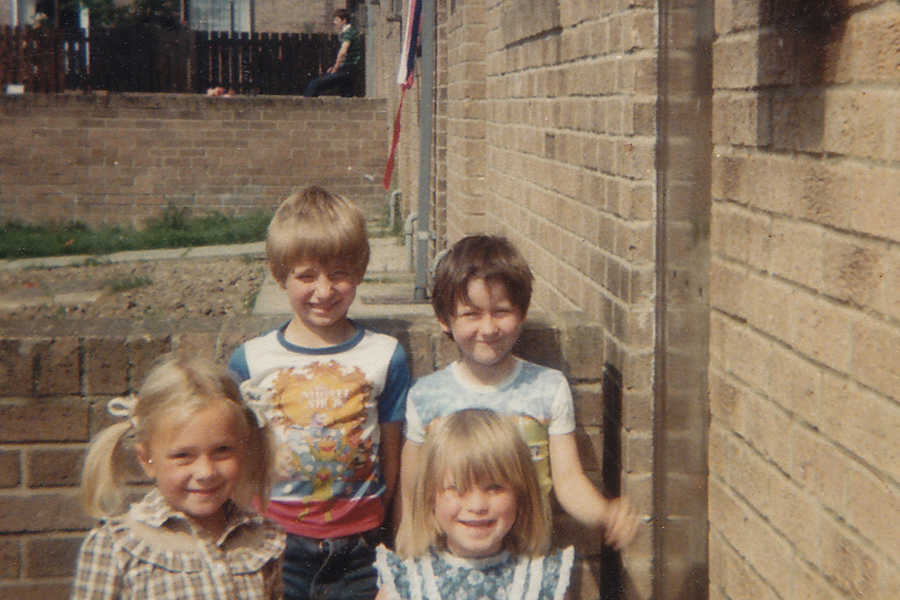 George Clarke - the early years in Washington New Town © George Clarke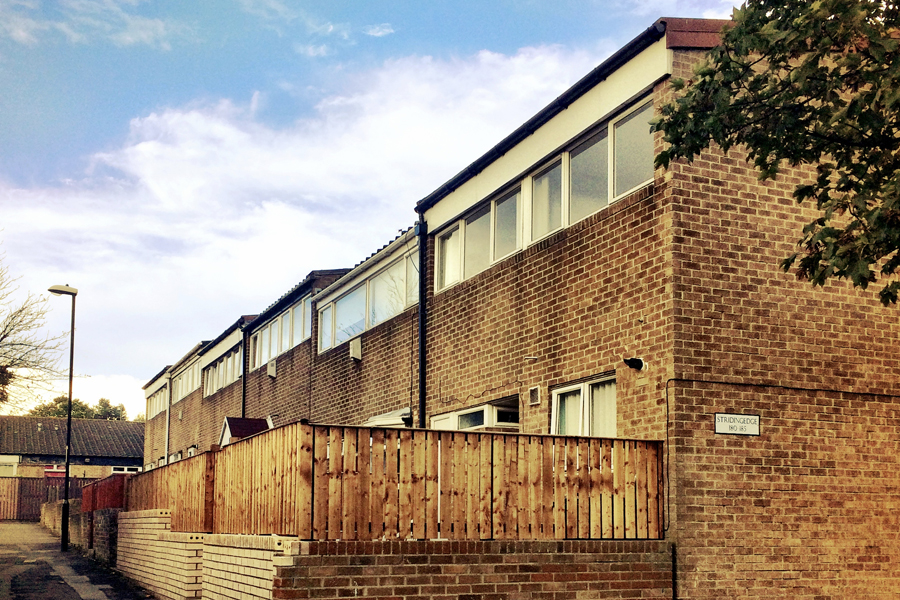 The street where George Clarke grew up, and where his Mam still lives © George Clarke
Everything about the New Town design was revolutionary! All of us could play safely as public spaces were designed to prioritise people and not cars. But, the car parking strategy was absolutely brilliant too. Car parking for everyone within a short walk from your house, but away from the pedestrianised streets and squares. We didn't have traffic jams at all. There were no streets in the skies, no high rise monstrosities, just beautifully designed, humane homes amongst beautiful safe streets and green spaces. It was so safe. I could walk from my Mam's house to primary school and only cross one minor road. Later, on the one mile walk to my secondary school you only crossed 2 minor roads. To take the longer walk from my Mam's front door to the New Town Centre and the shops I only had to cross 2 minor roads. We could walk everywhere, each village had its own local shops, its own local pub and its own village hall. The landscaping was so good throughout the village that we were surrounded by trees and greenery all day long. 60 years after being planted, Washington is now thick with trees and mature greenery!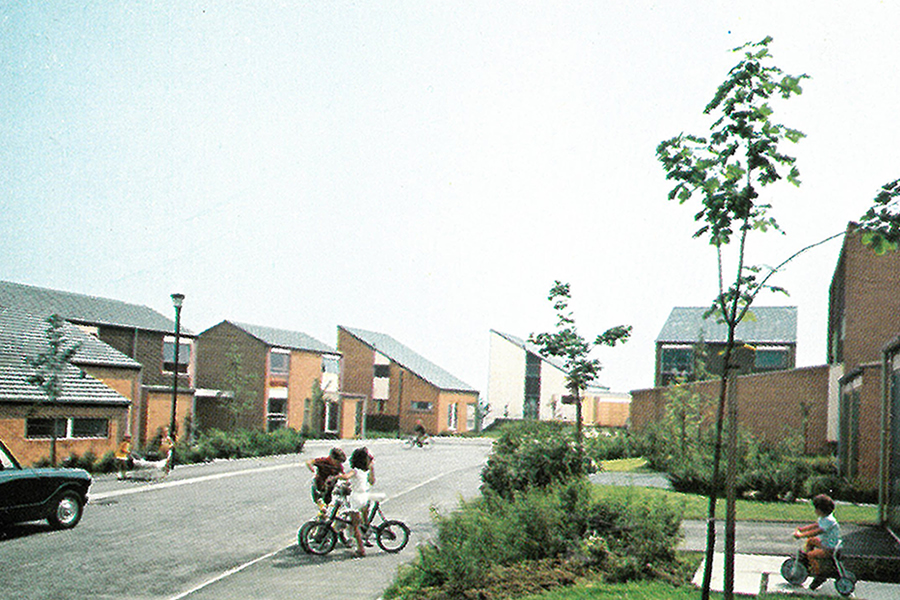 1988 image of Washington New Town ©Washington Legacy, Washington Development Corporation
There were no tall and ugly 1960's towers, just low-rise beautifully designed and very affordable homes. If we took those very same houses, within that very same masterplan into the 21st century and made them efficient and sustainable with clean air-source heat pumps, high levels of insulation, triple glazing and solar panels on the roof you would instantly have a revolutionary eco-town, something that successive governments have been promising for years, but have failed to deliver.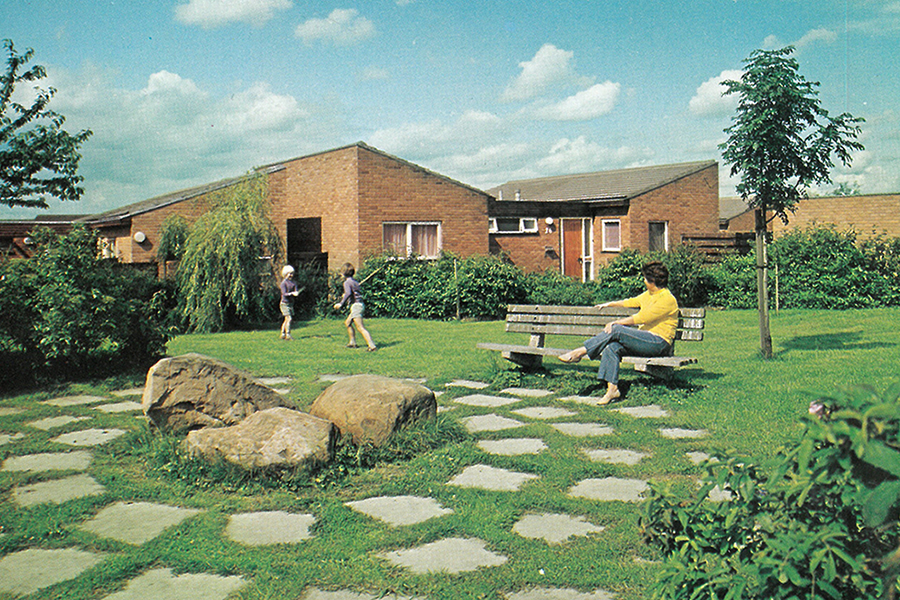 1988, Washington New Town ©Washington Legacy, Washington Development Corporation
Try to compare our 1960's new town development with so many of the bland and boring noddy-box housing developments happening on the edge of towns and villages today and there really is no comparison at all. The homes are not good enough, the planning is an embarrassment, there are very few green spaces for kids to play safely, worse still there are cars half-parked on all public footpaths making it even more unsafe for kids. The car dominates to the detriment of people and puts lives at risk. There is no car parking strategy at all beyond 'one car per household'.
They plant very few trees, there are no shops, no local pubs, no local doctor's surgery and definitely no village hall. The poor quality of design means there is no real sense of community. They certainly aren't low carbon! There is no council housing and there are no affordable homes. It is embarrassing that mass housing developments in the UK have gone backwards rather than forwards in the last 50 years. Average architects, average planners, average highways engineers, average developers and average, weak politics just wont do; it makes for a bland and boring built environment. For the huge PLC housebuilders today profit comes before people. The wonderful beauty about Washington is that people were always put first, above anything else. And the people who created it were young, talented, visionary, innovative and most importantly they really cared. I recently had the honour of meeting a planner who helped design Washington. He was in his early 20s in the 1960s. With tears of joy filling up his eyes, he told me that he felt so proud to have been part of something that would improve so many people's lives.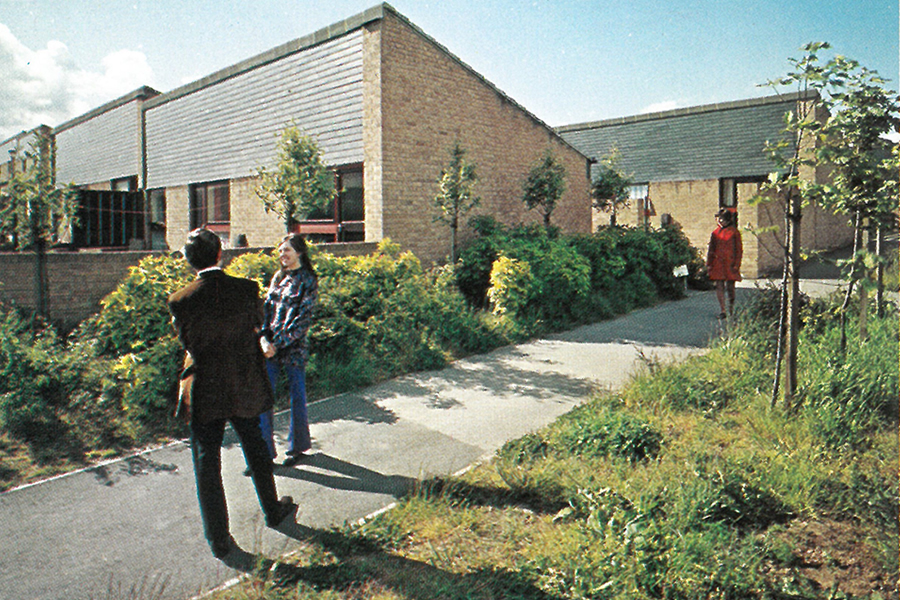 1988 Washington New Town ©wWashington Legaxy, Washington Development Corporation
Washington taught me about real placemaking that genuinely transforms people's lives. It also taught me that to create beautiful places, everyone from planners to architects, landscape architects and highways engineers have to be innovative, creative and inspirational. It also taught me that we must create housing for all; genuinely beautiful and genuinely affordable homes for everyone. Every consultant, planner, local government official and central government official needs to understand the value of great design and how to work together to create the next generation of visionary, green, utopian eco-towns. Not the bland, boring rubbish we were building today. They all need to care.
There is no way on Earth I'd be the person and the architect I am today if I hadn't spent my childhood in Washington. My Mam still lives in the same house in the same village where I was raised. It makes going back home even more of a joy, I love that home and the environment it sits in with all my heart. For that I thank all of the innovative minds who came together in the 1960's to improve the quality of life and the built environment for all of us.