The Snowdon aviary © Shutterstock
Based on the imaginative concept of 'tensegrity' of the renowned American architect and systems theorist, *Buckminister Fuller, the Snowdon Aviary is one of the few built works by the visionary English architect Cedric Price, whose offices were across the street from the Building Centre on Store Street. His thinking influenced theatre, town planning, higher education, the South Bank and notably the architects Richard Rogers and Renzo Piano's Centre Pompidou.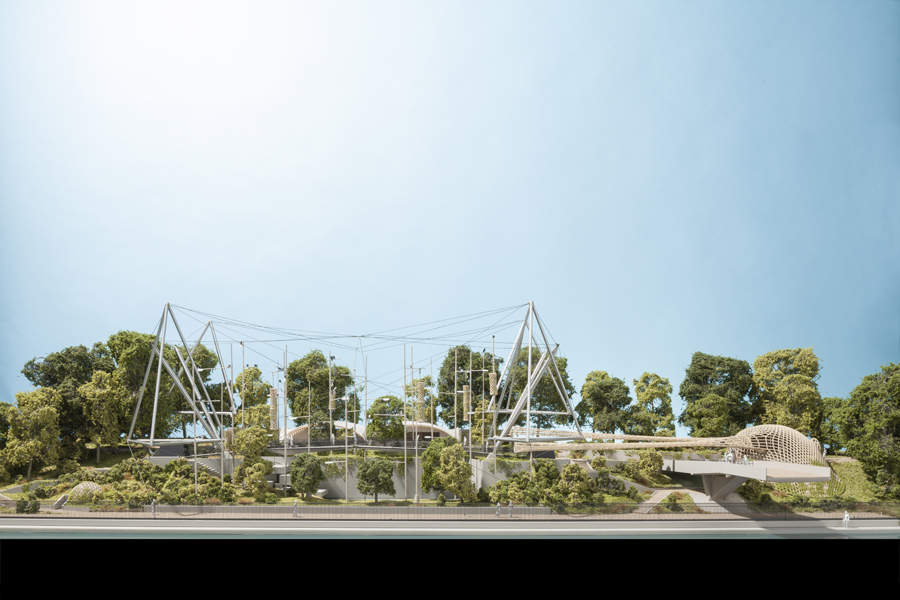 © Foster + Partners
When it opened in 1965 it was Britain's first walk-through aviary. The iconic design, which is a prominent feature on the Regent's Canal and from Primrose Hill, was inspired by the graceful movements of birds. The Aviary tensegrity structure relied for strength on its external web of tensed steel cables and aluminium netting, stretched over a frame of steel tubes and pyramidal forms, drawing on the approaches of an American architect and theorist, Buckminster Fuller, well known for his futuristic geodesic domes.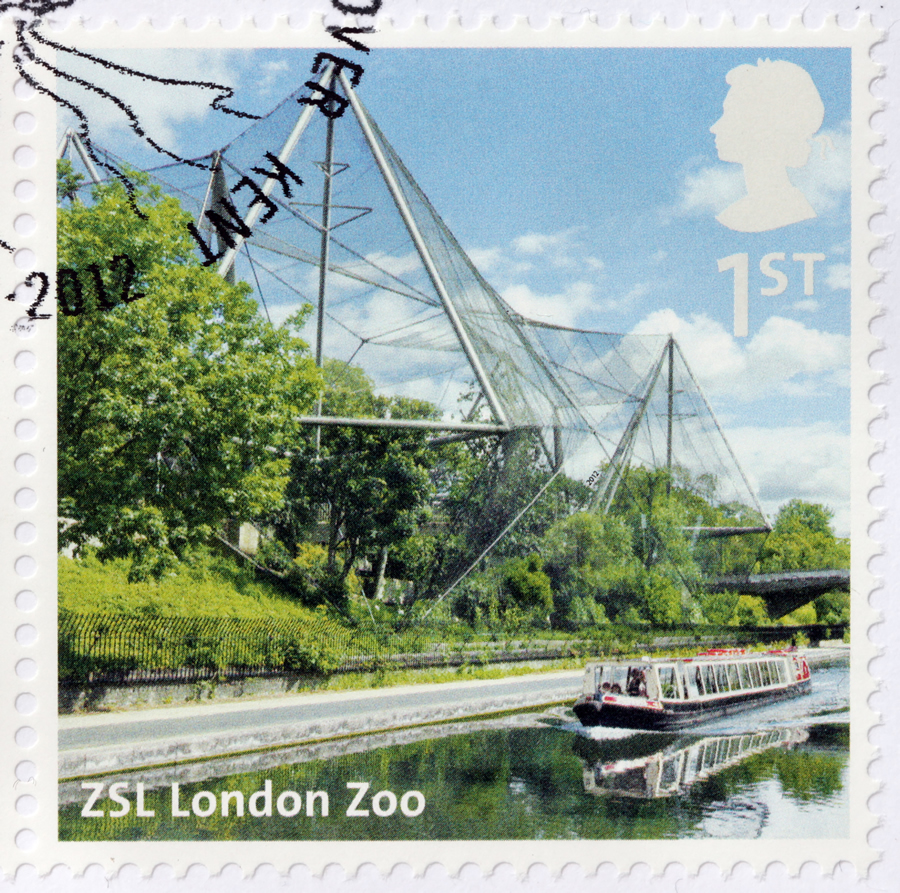 © Shutterstock
The Zoological Society had approached Antony Armstrong Jones, soon to become Lord Snowdon, to develop an outline design. He in turn approached Cedric Price, who was fast gaining a reputation for flexible short term steel framed structures – an idea that he had developed with theatre director Joan Littlewood as Fun Palaces for the South Bank. Construction and engineering were in the hands of Frank Newby, who Price had met while at the Architectural Association.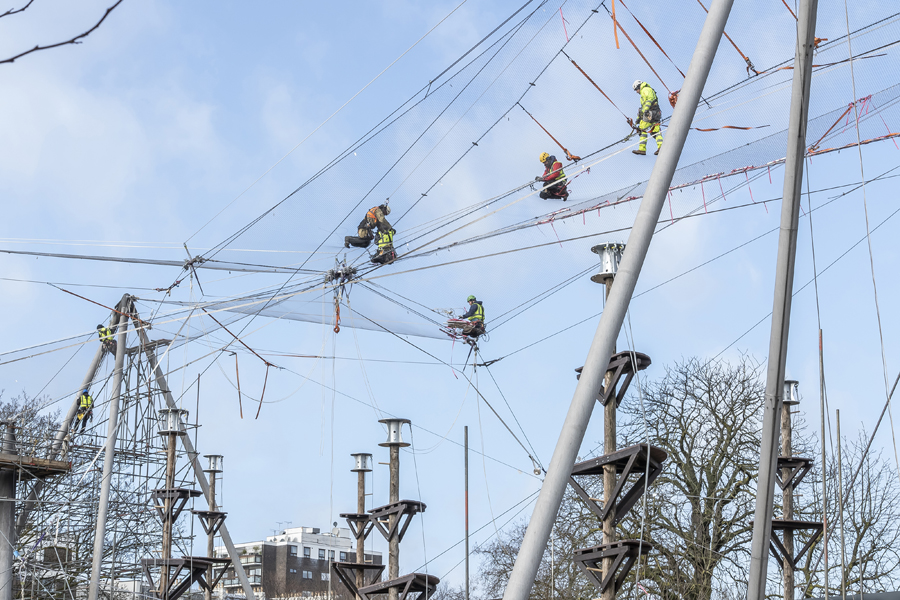 Re-meshing the aviary © Paul Noble for zsl
By creating a netted enclosure for large birds the obstacle-free volume allowed the birds unimpeded flights. Price and Newby were very much attuned to newly available materials and technologies. Their use of an early computer modelling program to calculate the compression that the framework would withstand was an early example of digital technology allowing for the engineering of biomimetic form, now commonplace in architecture.
With an original intended lifespan of 30 years, the structure had latterly assumed a rather neglected appearance and was placed on Historic England's Heritage at Risk Register prior to its recent restoration.
Today the Snowdon Aviary has been reimagined by Foster + Partners, allowing it to reclaim its status as an outstanding modern building. The new exhibit is set to be transformed into a walk-through colobus monkey enclosure, which will give visitors a unique and up close experience of the stunning primates. It's a symbolic appointment for the role, as Lord Foster is famed for his ambitious and daring designs, which are often compared to the megastructures imagined by the exhibit's original architect, Cedric Price.
Norman Foster, said: "We are honoured and delighted to be working on the redevelopment of the Snowdon Aviary – a rare example of a completed work by Cedric Price. I also have a particular personal affection for it as it shows most strongly the influence of our mutual friend and mentor Buckminster Fuller."
"The redevelopment of the Aviary is a unique opportunity to preserve this exceptional structure and the legacy of pioneering architecture at ZSL London Zoo. It will be a great privilege to be able to contribute to the tradition of contemporary architectural additions at one of London's most cherished institutions."
The former Aviary will be renamed Monkey Valley when it opens this summer.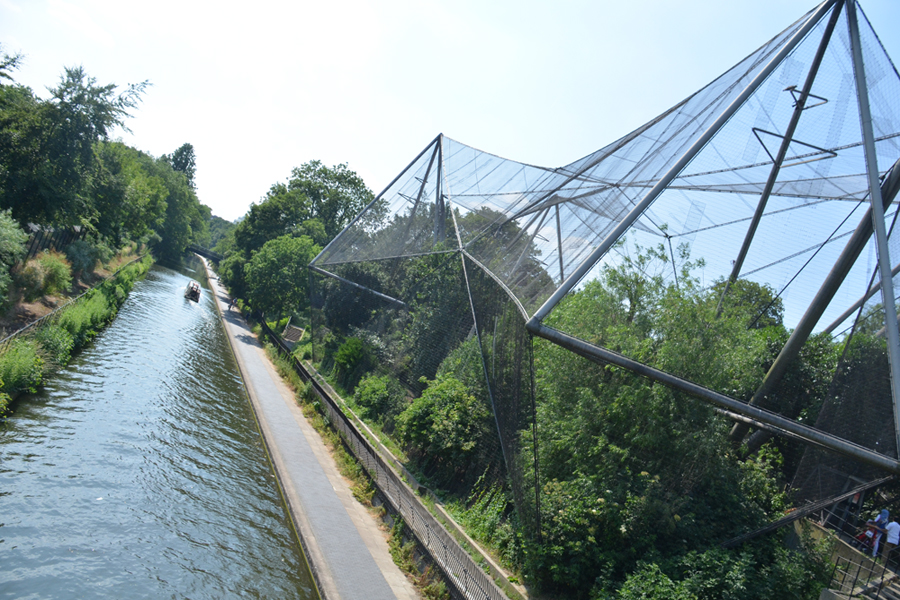 © Daniel Sprawson for zsl