Serpentine Pavilion 2000, designed by Zaha Hadid. Photograph © 2000 Hélène Binet.
'It's extraordinary – no, exceptional – to see a building in quite another situation. Usually it's the building that stays in one place, and the landscape that changes around it.'

Smiljan Radic, whose 2014 Pavilion travelled from London to Somerset where it was installed in the garden designed by plantsman Piet Oudulf at the Hauser & Wirth gallery.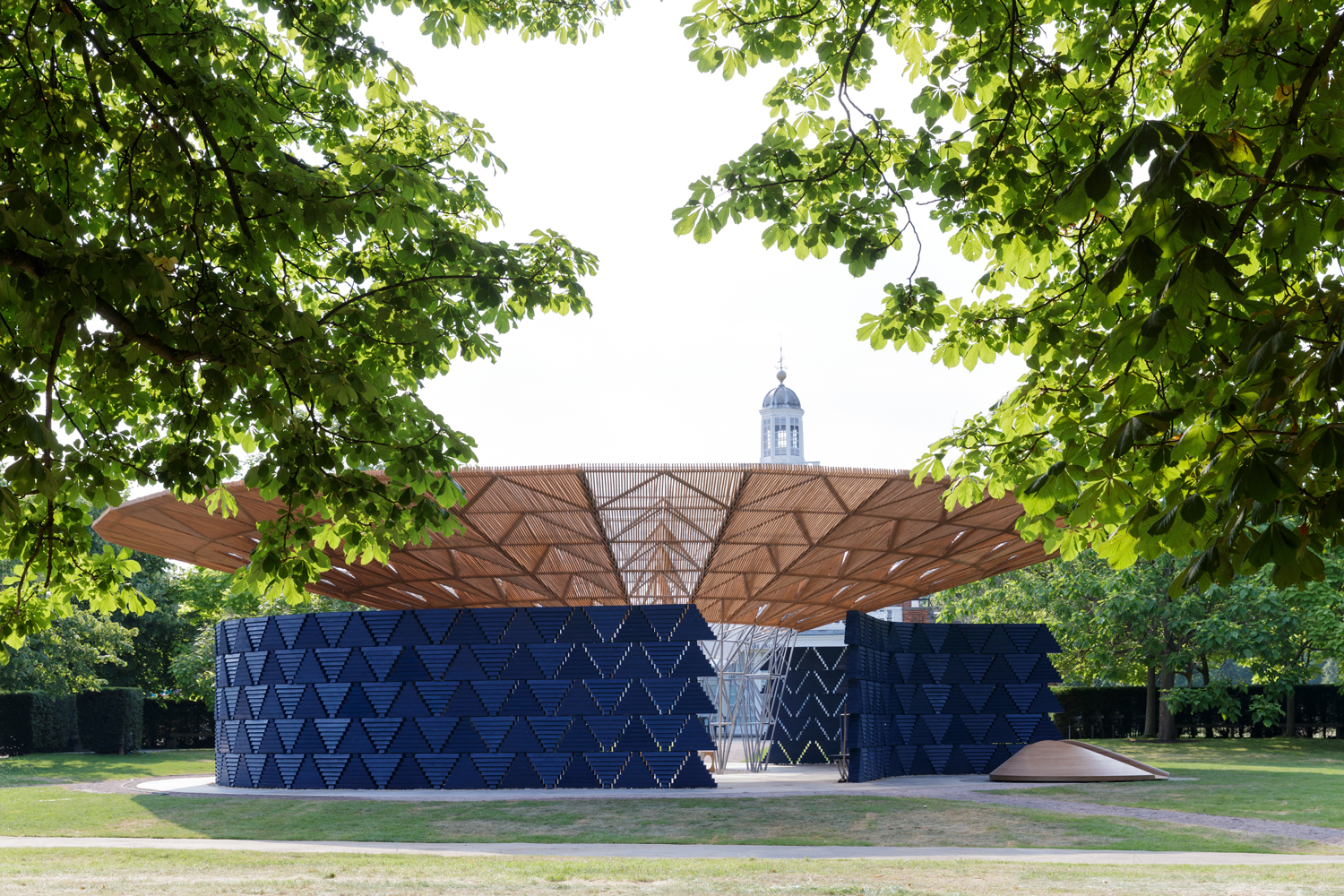 Serpentine Pavilion 2017, designed by Kéré Architecture. © Kéré Architecture, Photograph © 2017 Iwan Baan.
I would like to propose the Serpentine Gallery Pavilions – not as any individual buildings but as the whole proposal. Although the buildings themselves have been more or less successful, there are a couple of reasons why I love these.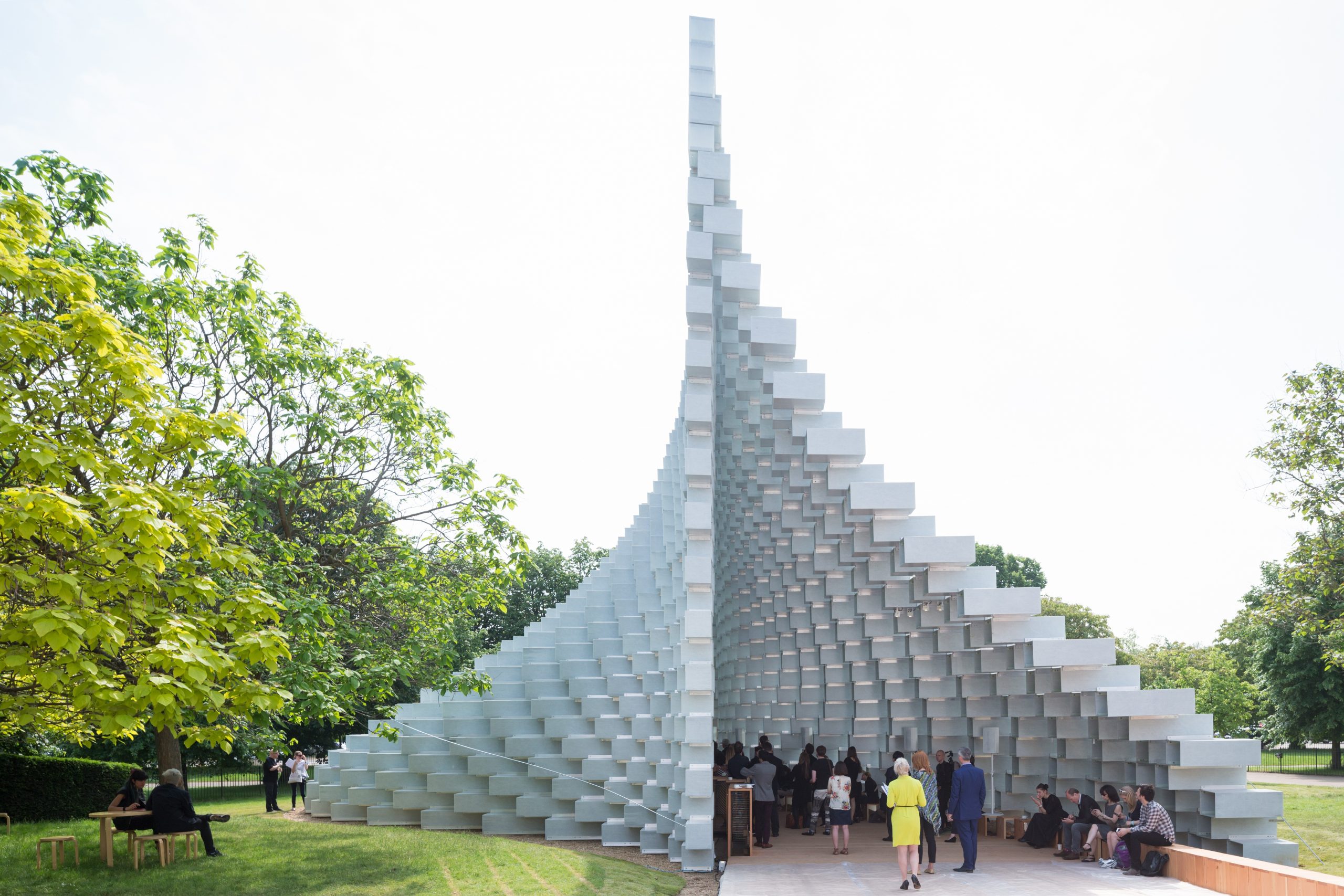 Serpentine Pavilion 2016, designed by BIG Bjarke Ingels Group. Photo © Iwan Baan.
Firstly, it is the way it opens up the idea of architecture and design to the broader public as the pavilion is located in the middle of the park. The pavilions are always a draw to smaller children and it may be the first time they understand that we can control and design our built environment. The designs are always very inclusive in that sense – attractive to all ages and backgrounds.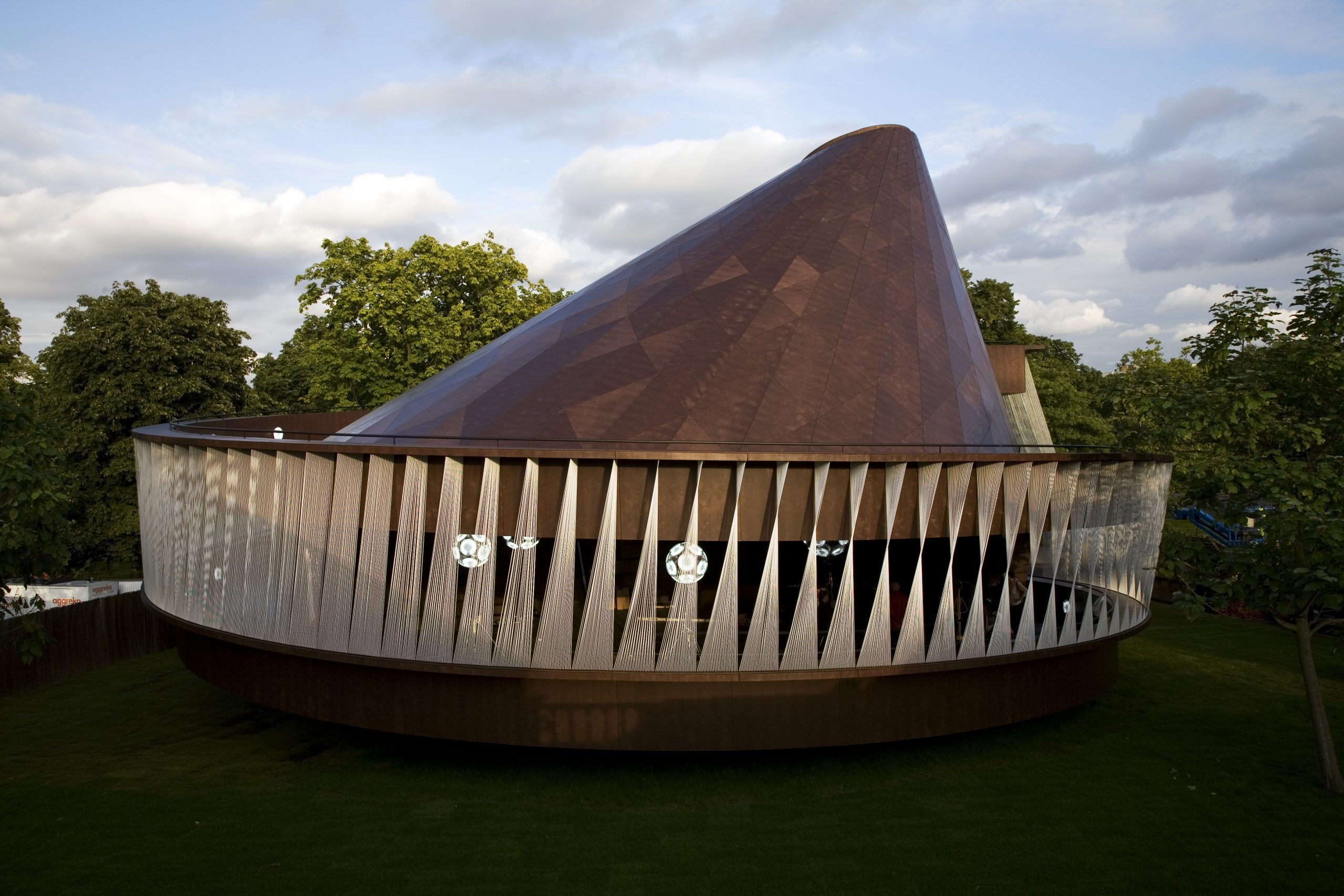 Serptentine Pavilion 2007, designed by Olafur Eliasson & Kjetil Thorson. Photograph © Iwan Baan
Secondly, the premise that the pavilion is designed by an international architect who has not got any built works in the UK allows us to experience new and exciting works which would not be possible in other circumstances. Again this broadens everyone's experience of architecture and the built environment.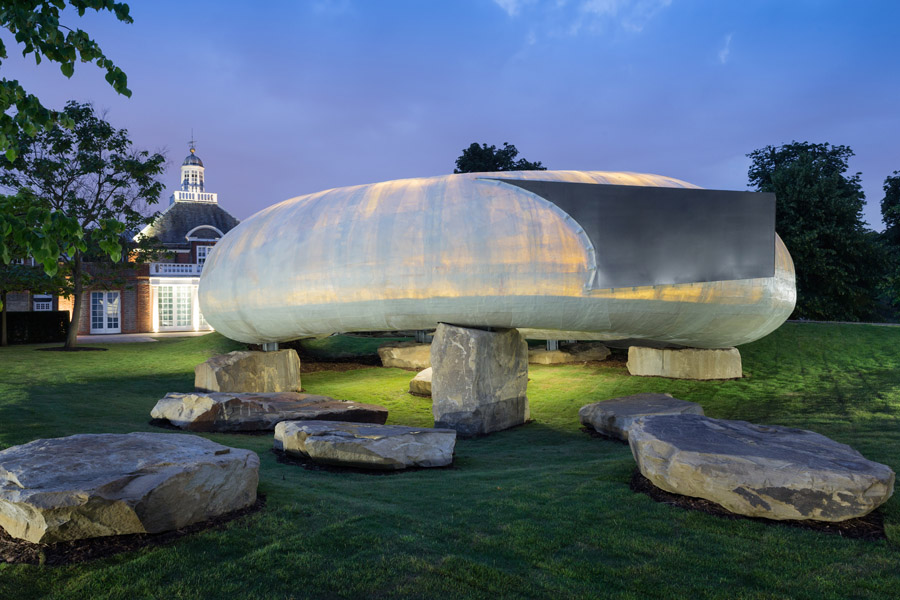 Serpentine Pavilion 2014, designed by Smiljan Radić. Photograph © 2014 Iwan Baan.
Lastly, the pavilions are fun – watching them being erected in the park as I cycle past means summer is here as we wonder what the pavilion will be like when it is finished.