The Royal Albert Hall © Gary Campbell-Hall
I have had the great privilege of conducting and performing in many of the wonderful concert halls around the country. Each has its own individual sound and atmosphere, its own unique personality; and without a doubt, one of my favourites is the Royal Albert Hall. Ever since I first laid eyes on a piano when I was seven years old, I've wanted to hear my music performed in iconic venues like this. I went to the Last Night of the Proms when I was a teenager; standing in the promenaders' section I looked up at the podium and dreamed of standing there one day as a conductor.
The moment you enter the vast space, it's impossible not to be awestruck by the tradition; the rich history of wonderful music-making that is woven into the fabric of the building. You sense the spirit, the legacy of the many great composers, conductors, musicians, singers, choirs and performers who have graced this place. Even though it's a large venue, it still somehow manages to be capable of intimacy – even the quietest moments in the music can be savoured. The acoustics have always been a talking point – the spectacular giant mushrooms were installed in 1969, and in 2019 a £2m, 465-speaker amplification system was unveiled which is designed to give the audience the same sound quality wherever they are sitting.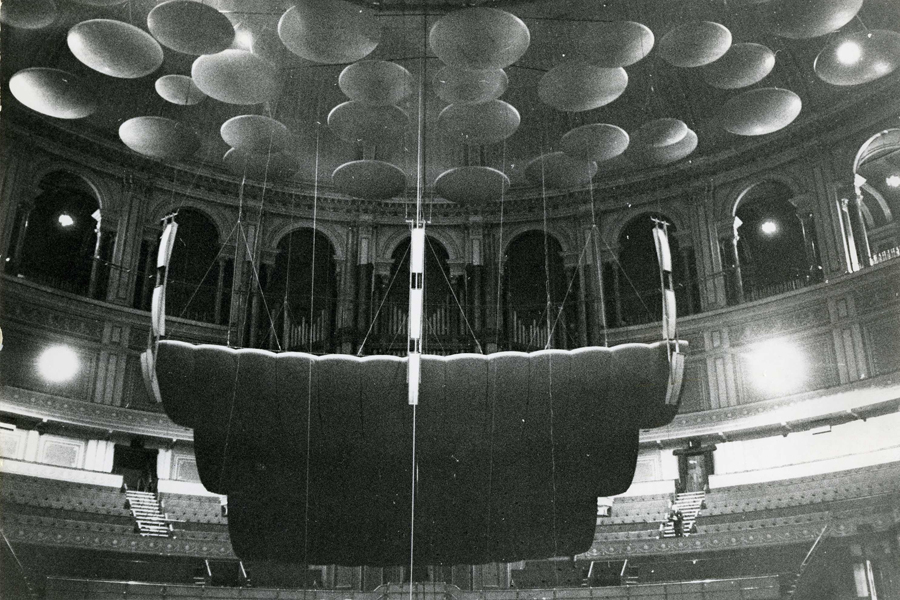 The Royal Albert Hall acoustics © Royal Albert Hall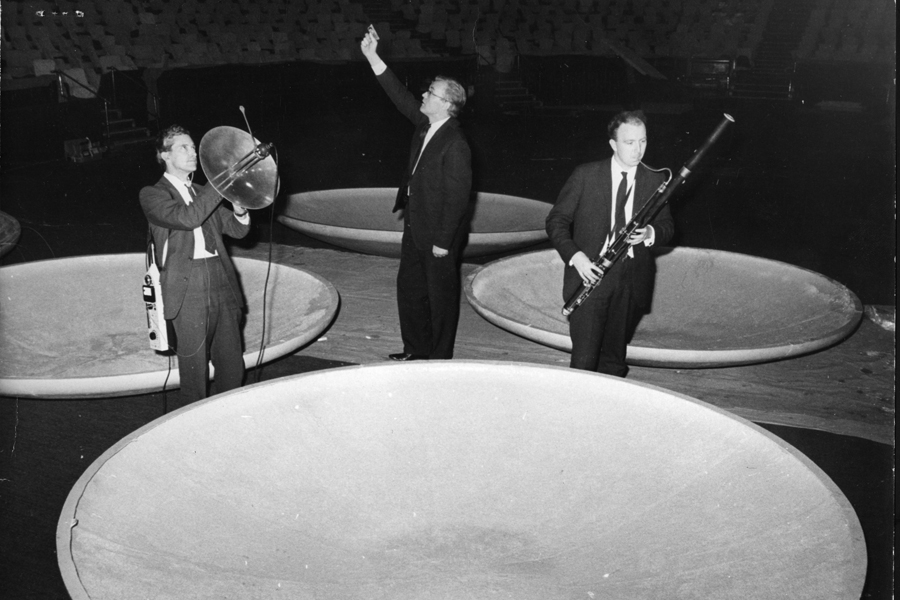 Checking the Royal Albert Hall acoustics © Royal Albert Hall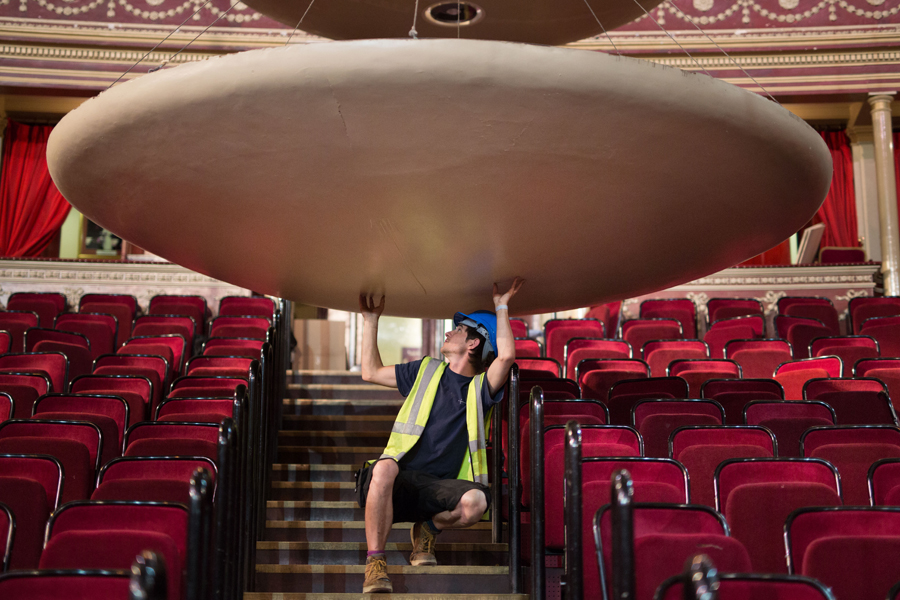 Royal Albert Hall acoustics installation © Royal Albert Hall
I love the backstage buzz as everyone gets ready to perform in that crowded basement semicircle which rings with the sound of instruments being tuned and tested as the anticipation for the concert builds.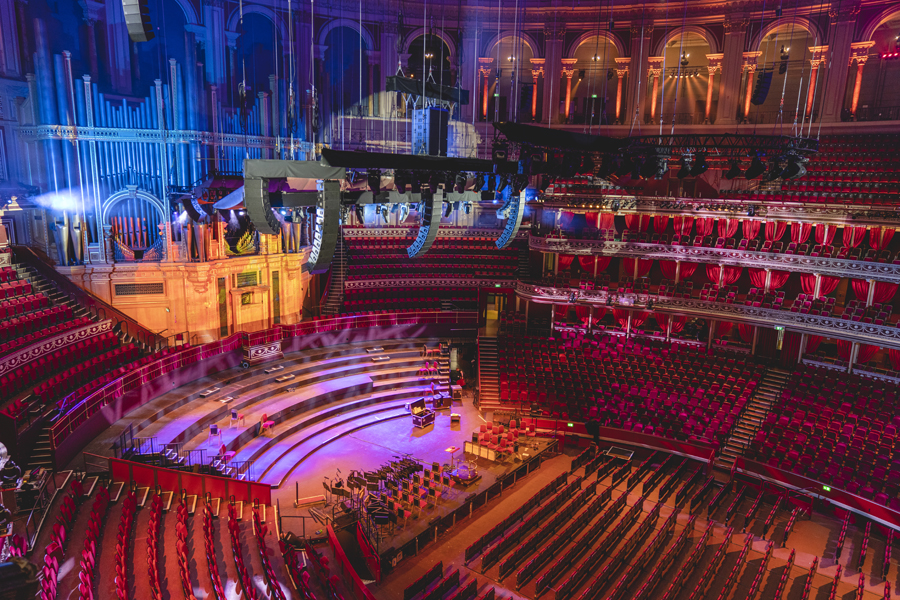 Royal Albert Hall © Royal Albert Hall
I've conducted there many times, as part of Film Music Gala concerts with the Royal Philharmonic Orchestra and most recently as part of my role as Classic FM's Composer in Residence, at their regular concert – Classic FM Live. It's a thrilling feeling whenever I step on to the podium to conduct at the Royal Albert Hall – long may wonderful music be performed and enjoyed in this magical space.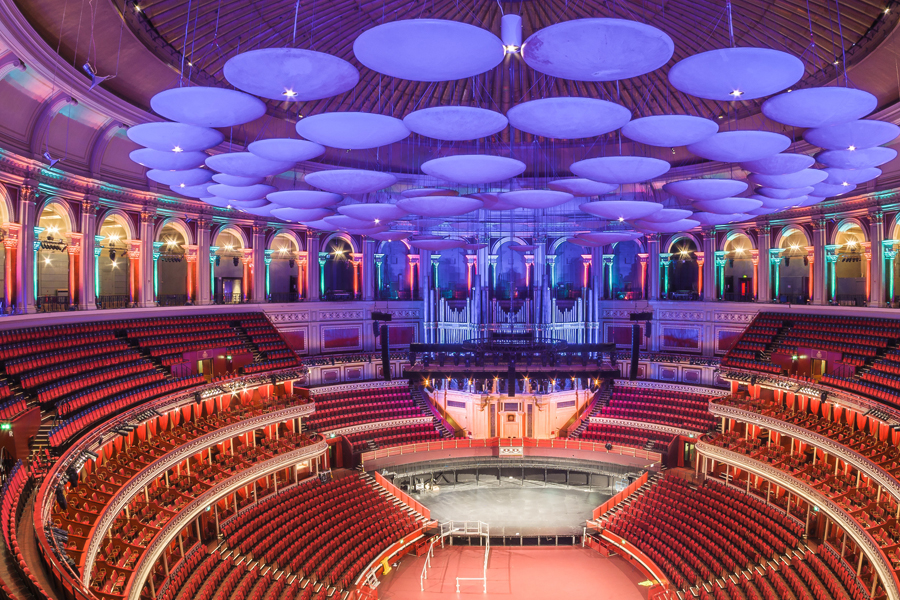 Royal Albert Hall © Colin