Dame Darcey Bussell checking out the new Academy during the building works. Photo by Elliot Franks
...our new home for dance is a home for dance for all.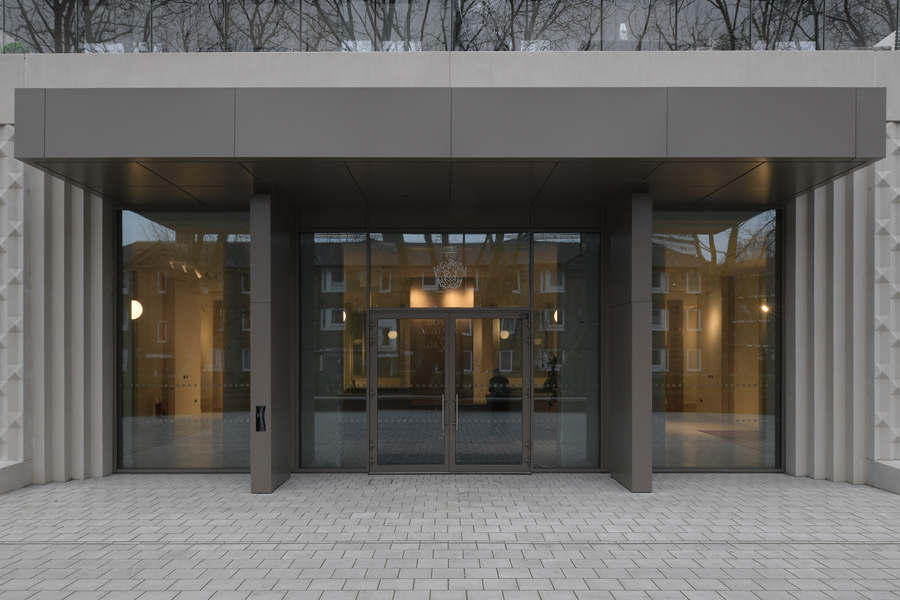 Royal Academy of Dance headquarters.
The RAD has a proud heritage spanning 100 years and is committed to inspiring the world to dance by way of our excellent dance teachers in 85 countries and our first class ballet syllabus. Our stunning new global headquarters now reflects our vison and ambition for the future, to continue to grow to bring dance into the lives of many more people and communities in the UK and around the world. And that is why it is one of my favourite buildings; our new home for dance is a home for dance for all.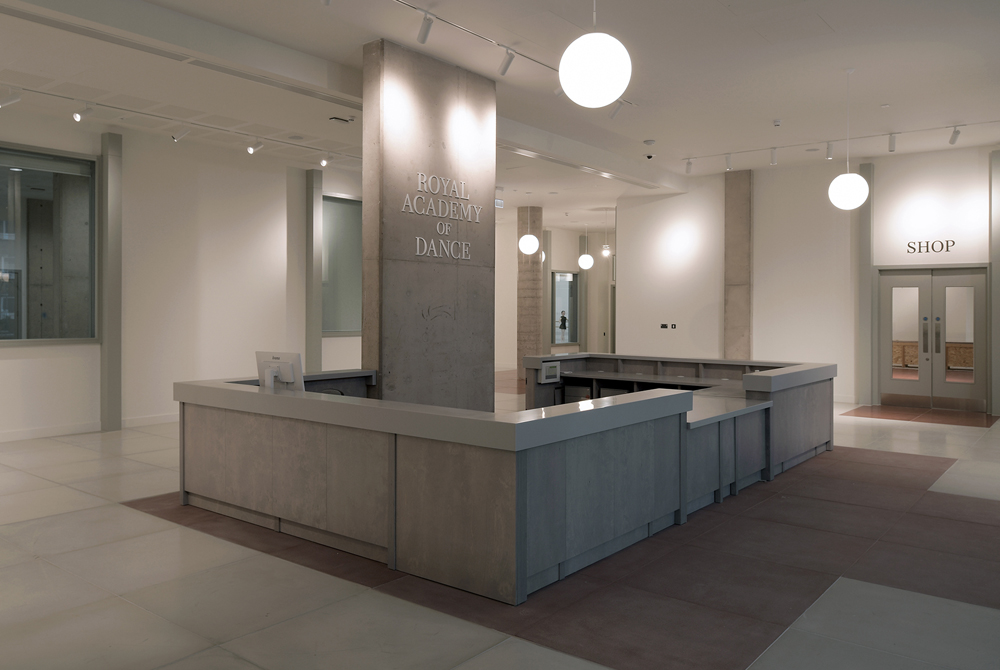 The magnificent reception area at RAD © David Grandorge
As a dancer, I love the studios. All seven of them are light, bright and have great height and of course, they have Harlequin sprung floors to keep our dancers safe. Everything about the building is more open and accessible; from the very visible location through to the openness of the interior as well as the activities happening inside, one feels very connected to dance as soon as you walk through the door.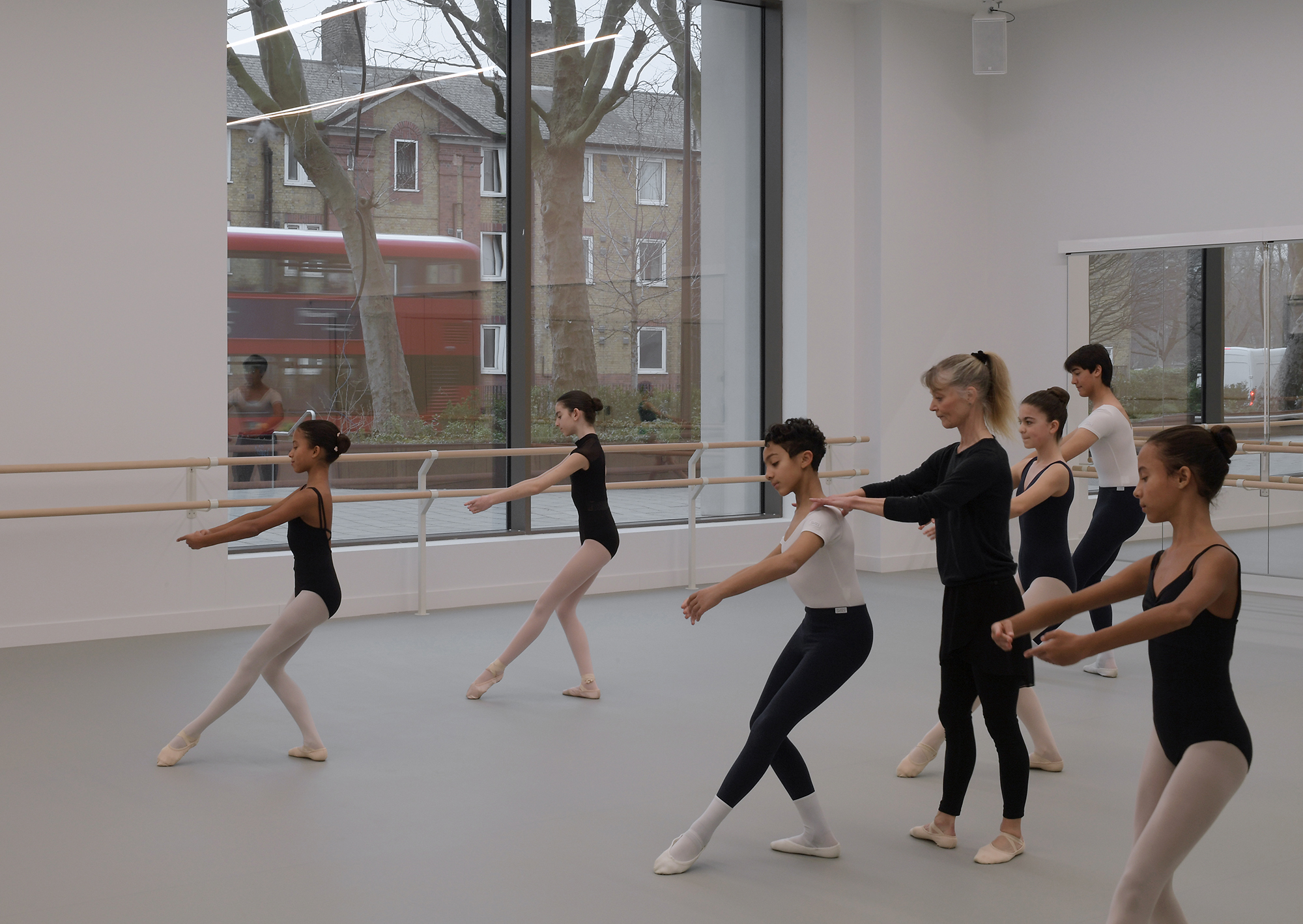 A dance class underway at RAD © David Grandorge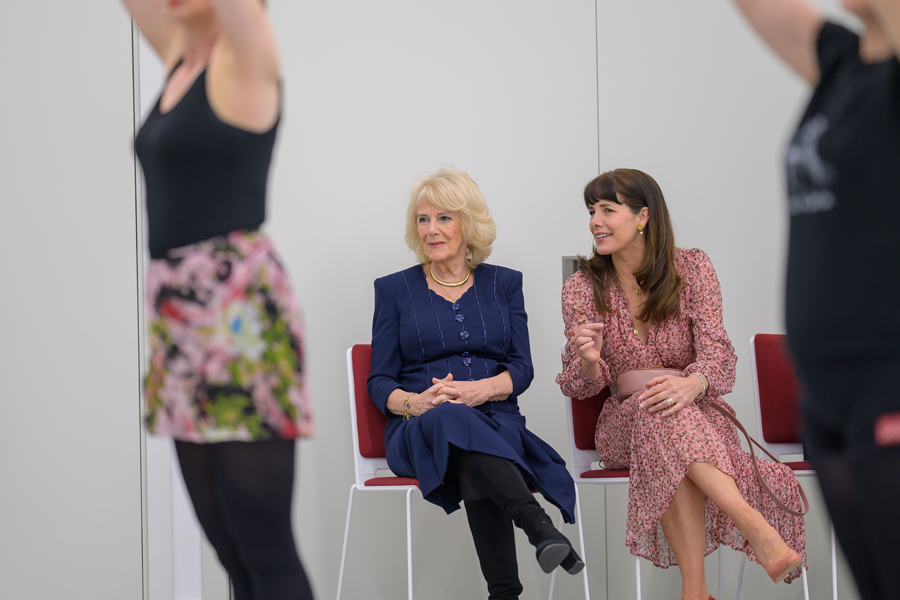 The Duchess of Cornwall and Dame Darcey Bussell at the opening of RAD's new headquarters © David Tett
In addition, we are finally able to showcase a wide range of dance performances, both amateur and professional, in our 188-seat performance space, the Aud Jebsen Studio Theatre. It is a truly beautiful and purposeful building and as President, I could not be more proud and thankful to everyone who has made this happen.