Prospect Cottage ©Andrew Martin
'...a therapy and a pharmacopoeia...'

Derek Jarman
The journey to Prospect Cottage can make for a strange pilgrimage. Approach via the Romney, Hythe & Dymchurch Railway and scale has already played its tricks. At one third of the size of a full-size steam and diesel locomotive, the train slowly makes its way through the landscape of the Romney Marsh to Dungeness, a strange and bleak place; a nature reserve that boasts a nuclear power station. It is where in 1987 artist and director Derek Jarman, seeking space away from London, bought a Victorian fisherman's hut.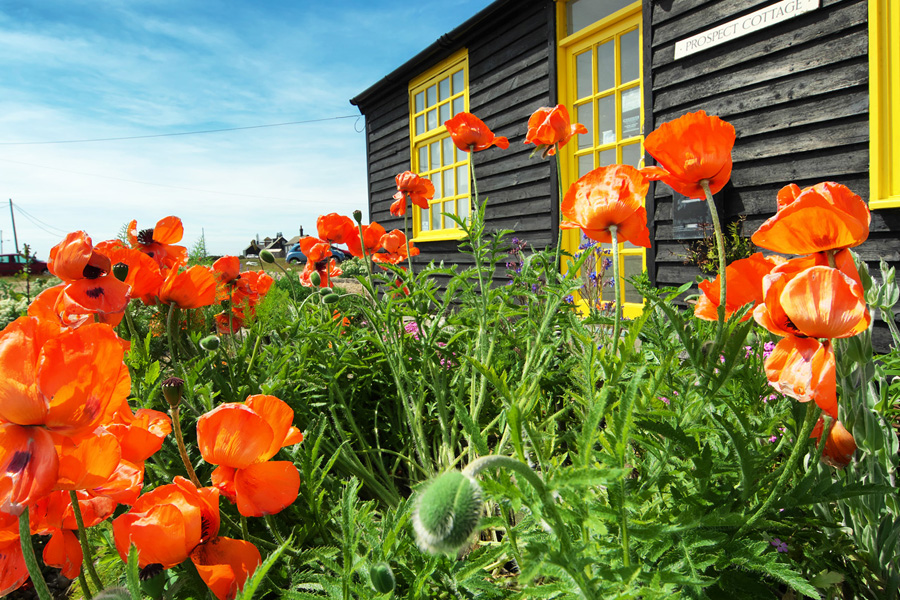 Bright red poppies outside Prospect Cottage ©Andrew Martin
Prospect Cottage has become almost as well known as Jarman himself. Modest in size with its tar black exterior and vivid yellow window frames, it makes for a striking addition to the wide expanse of the beach. The building sits in a garden lovingly made by Jarman who used stones, driftwood, found objects and the hardiest of indigenous plants to create a garden that flourished despite the harsh coastal weather and even inspired Beth Chatto to make her famous gravel garden.
Jarman described his garden as 'a therapy and a pharmacopoeia' and recorded the evolution of its making in the book Derek Jarman's Garden, illustrated with photographs by friend and collaborator Howard Sooley. The book was published posthumously in June 1995.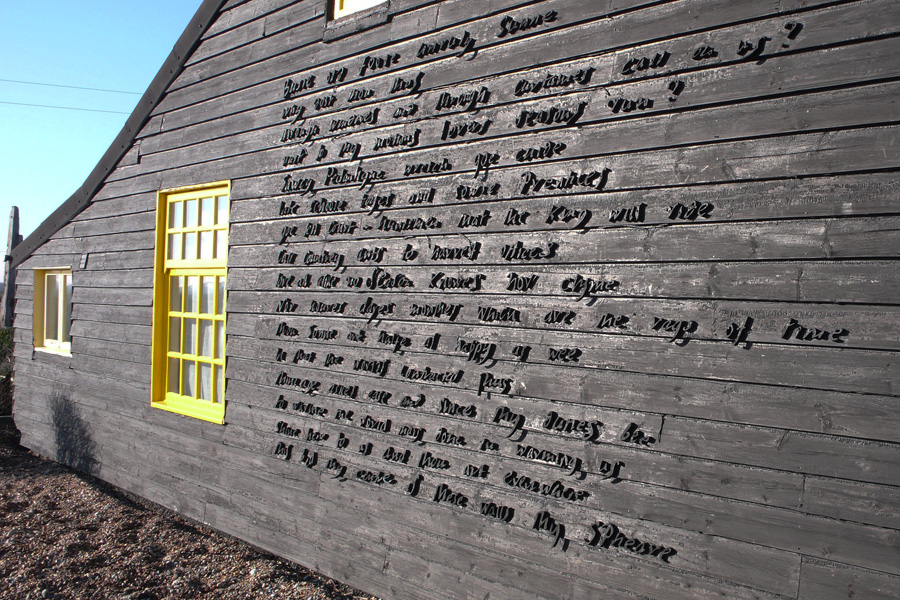 Raised wooden letters form the words from John Donne's poem The Sun Rising on the side of Prospect cottage ©Tim Regan
After Jarman's death, and to prevent the house falling into private hands, the Art Fund with Creative Folkstone and the Tate launched the successful 2020 campaign to raise £3.5 million to save the house and garden for the nation.
Prospect Cottage is a testament to Jarman's vision, creativity and determination. Jarman, with his unconventional eye, took the space and, using what was to hand, made something wonderful happen.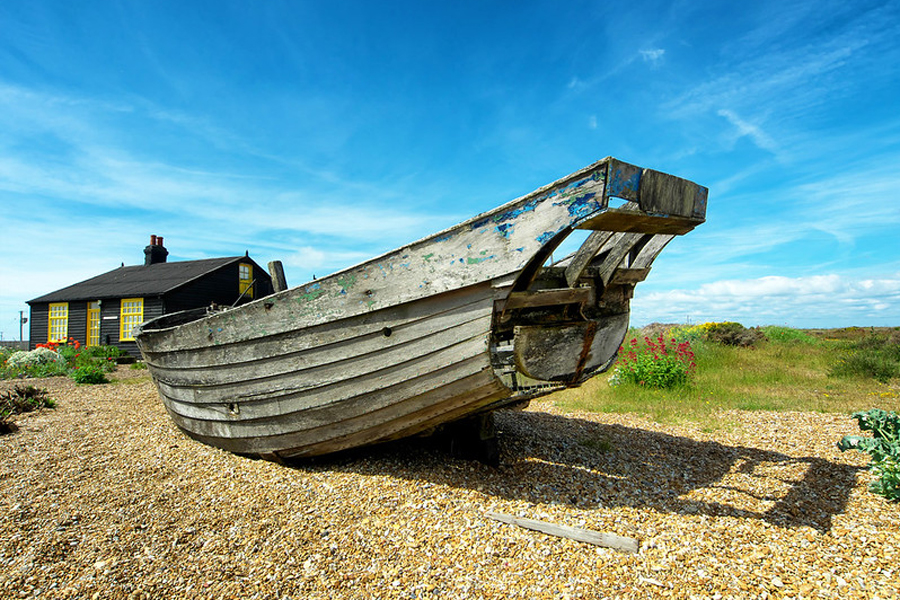 Prospect Cottage ©Andrew Martin
"Every flower is a triumph. I've had more fun from this place than I've had with anything else in my life. I should have been a gardener."

Derek Jarman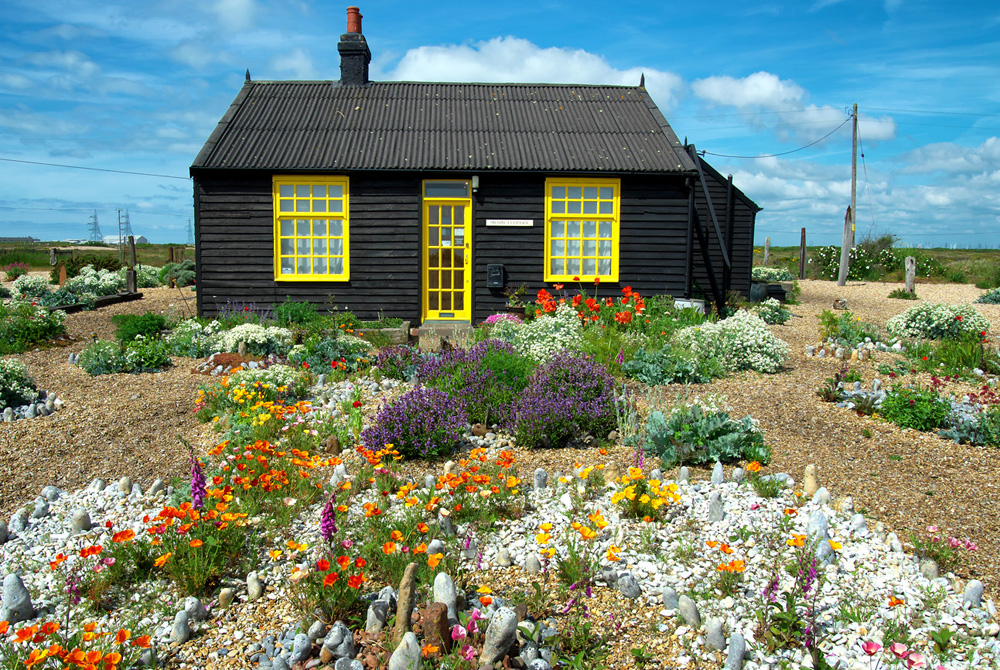 Prospect Cottage amid a profusion of flowers ©Andrew Martin
This book is Derek Jarman's own record of how this garden evolved, from its earliest beginnings in 1986 to the last year of his life. More than 150 photographs taken since 1991 by his friend and photographer Howard Sooley capture the garden at all its different stages and at every season of the year.
You can order the book on Derek Jarman's Garden here.