The Connaught Theatre today ©wtm
I grew up in the seaside town of Worthing in Sussex. At the time it was a town with one of the highest average age and proportion of people living off unearned income. So for a teenager in the '50s it wasn't the most exciting place to be. We had the sea and its pier and 4 cinemas. La Casita was the chosen coffee bar; tennis courts could be hired, and outdoor bowling greens could be ignored as only for the elderly.
But we had the Connaught Theatre with its repertory company.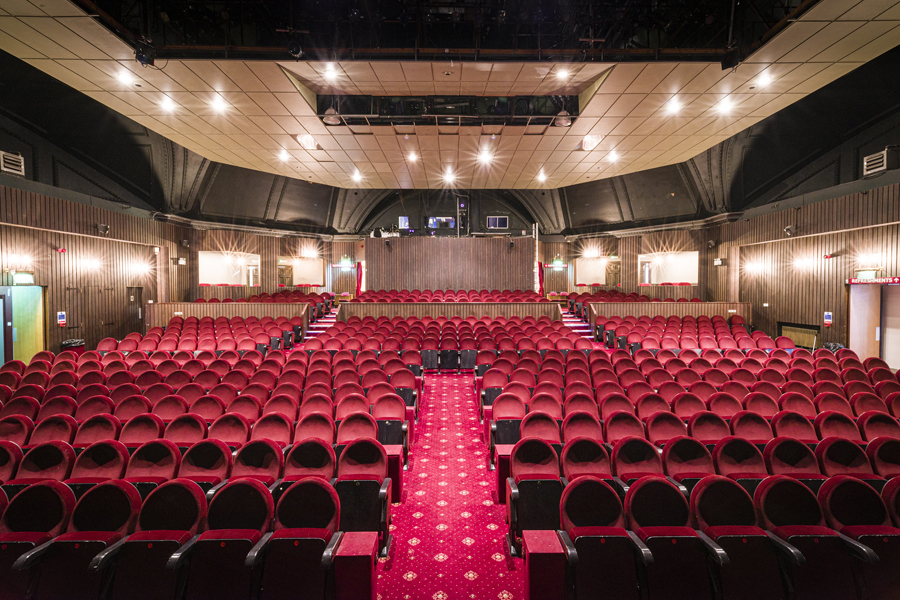 The interior of the Connaught ©wtm
I think we were probably about 15 years old when my best friend Liz and I started going there. And we went there every week for years to come. This had nothing to do with out parents or our school. It was just for us. It was our own idea. It was our private enthusiasm. It became our world and it would become the beginning of my future career – and Liz's too. Me ending up in TV/Film Design: Liz with her love of words as a writer.
The Connaught Theatre set me on my path.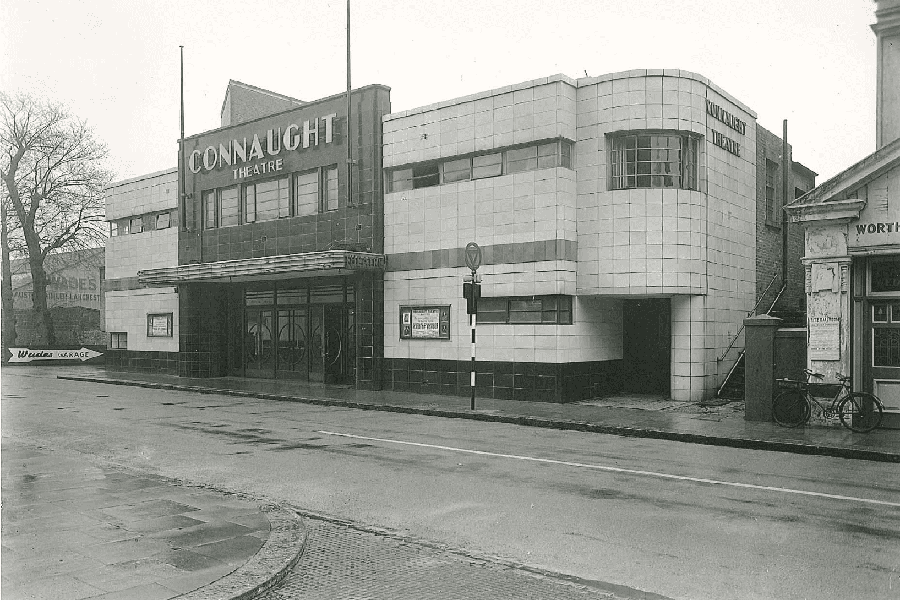 The Connaught Theatre in the 1950s ©wtm
Until I was asked to write this I never realised that the Connaught was originally designed, in 1914, as a cinema and was only converted into a theatre in the 1930s. This included its wonderful classic Art Deco exterior.
After leaving school I attended Brighton College of Arts and Crafts. Specifically its architecture course which happened to include, in the third year, a design project for a stage production.
I had continued to regularly go to the theatre. I had the Theatre Royal, Brighton, nearly opposite the art school, and London a short train ride away.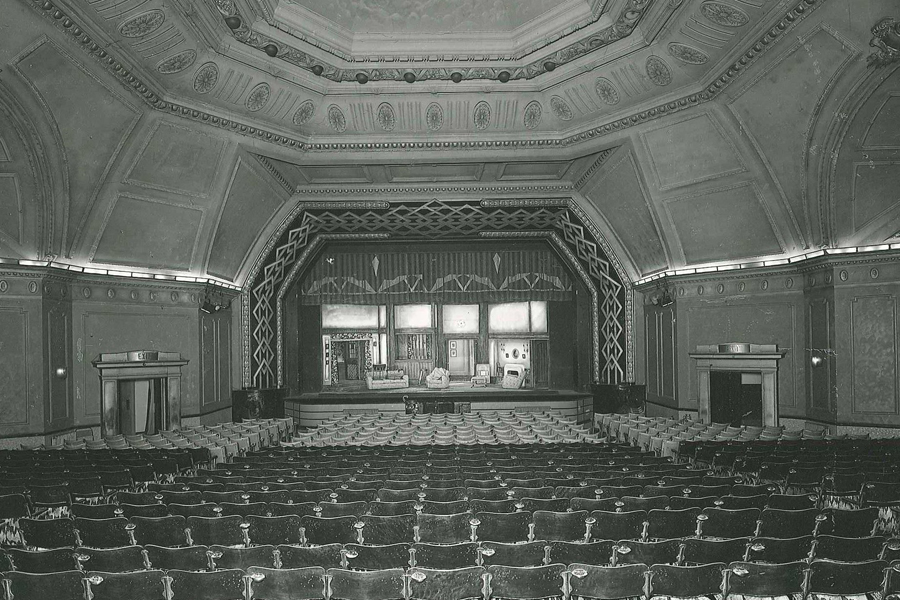 The Connaught Theatre in the 1950s ©wtm
It was in London that I saw Sean Kenny's work. He designed, for example, A Man for All Seasons and Mary Stuart. His designs were, as far as I could judge, radically different. I wrote to him when I was in my third year asking if I could come and work for him! I can't imagine how busy he must have been at the time – but he answered my letter, writing 'get that piece of paper in your hand' meaning, finish the academic year and get the RIBA Intermediate – then to re-contact him.
Somehow I found out that he had worked in the BBC Design Department at TV Centre, London. So I wrote to them and got an interview with the then head of design – duly travelling up with my mother and my portfolio. I really wanted someone to guide me as to what or where I should do/go next. Instead I was offered a job. Not a holiday job – but a proper full-time job. I was so very lucky.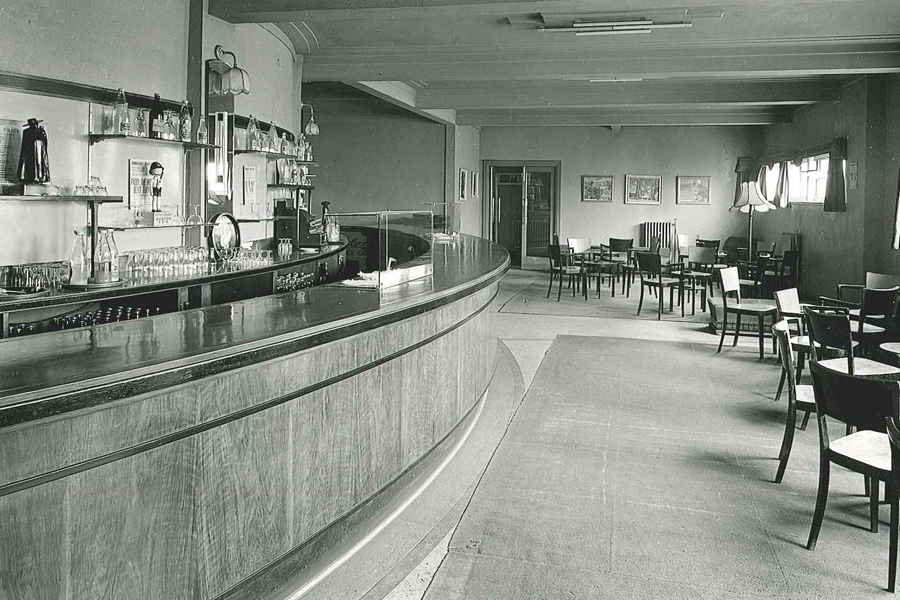 The Bar of the Connaught Theatre in the 1950s ©wtm
And that was the start of my career. All started because, as a teenager I had easy access to theatre.
I loved the Connaught Theatre and everything it stood for. It opened up a path to a career I didn't know existed.
I will always be grateful to it and its local Art deco architect, A.T.W Goldsmith.