Bishop Edward King Chapel ©Niall McLaughlin Architects
"...it has an ethereal, powerfully spiritual atmosphere and emanates a sense of calm, of tranquility, of beauty and reassurance."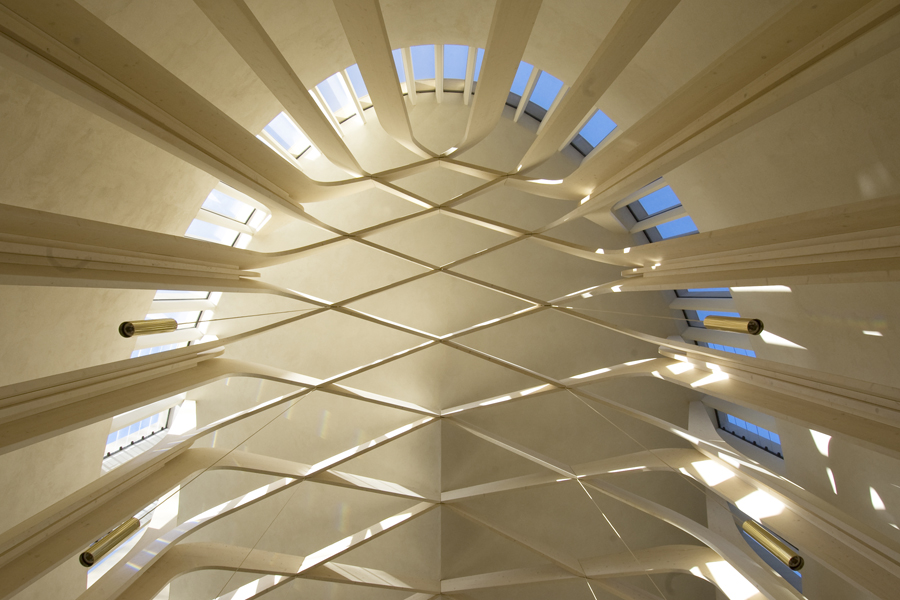 The stunning timber frame of the Bishop Edward King Chapel ©Niall McLaughlin Architects
In 2013 Ripon Theological College in Cuddesdon and the Sisters of St John the Baptist commissioned Niall McLaughlin Architects to design them a new chapel.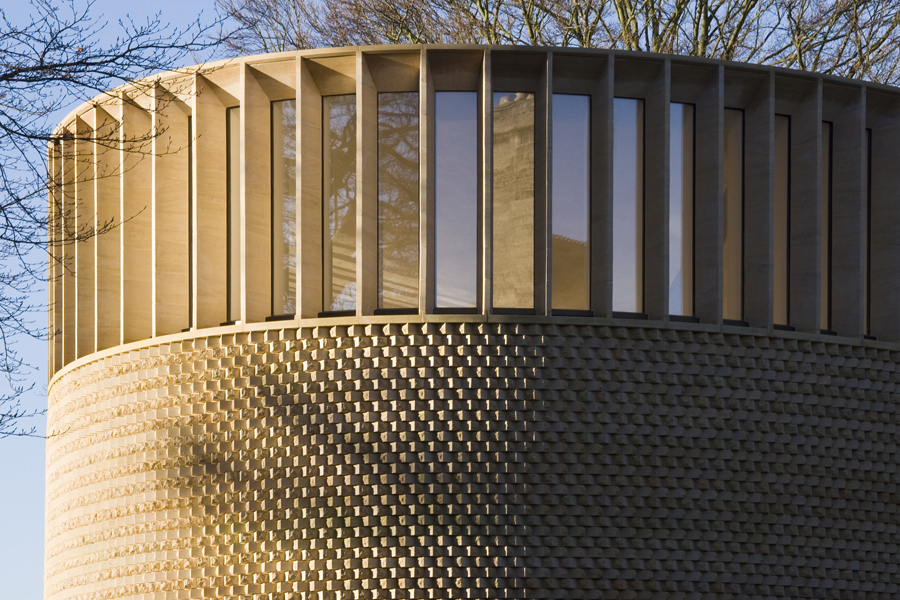 A detail of the roof of the Bishop Edward King Chapel ©Niall McLaughlin Architects
Situated on high ground surrounded by trees and looking out across the valley the site has imposed a strong influence on the key elements and qualities of the building itself. The gentle hollow of the site in which the chapel sits was already a natural meeting place for the small community and inside the delicate, almost ship like, timber structure seems to soar towards the tree tops. These two forces, seem to be at play in this magical building: the natural hollow being the strong centre and the soaring wooden structure suggesting an almost spiritual sense of uplift as it rises towards the light and the sky beyond.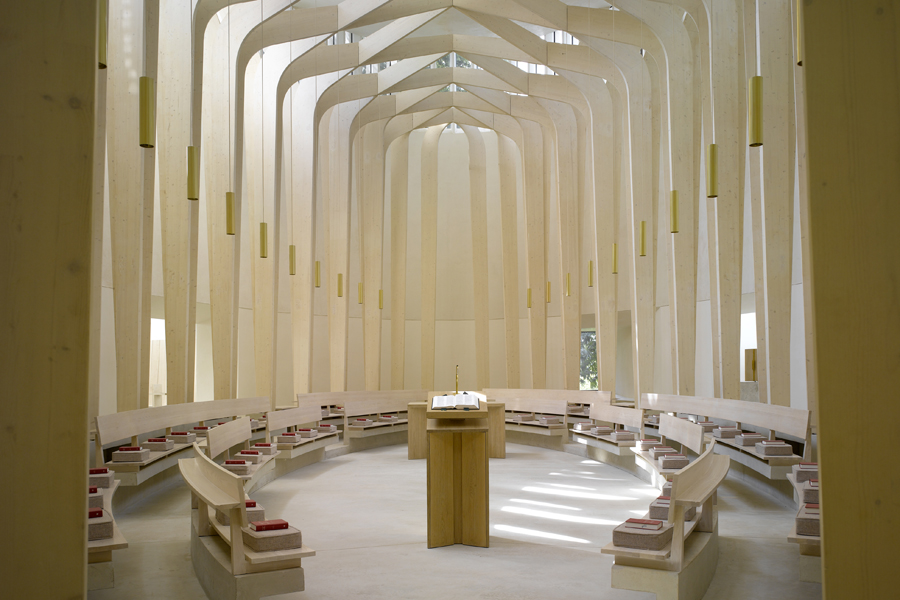 Inside the Bishop Edward King Chapel with simple wooden benches and a lectern. ©Niall McLaughlin Architects
In short, for me, this building is not only aesthetically pleasing in every aspect but it has another quality- it has an ethereal, powerfully spiritual atmosphere and emanates a sense of calm, of tranquility, of beauty and reassurance. It has an almost otherworldliness about it and it gently embraces one with a sense of safety and comfort so we might feel that there is more that lies beyond the sadness and strife of a troubled world.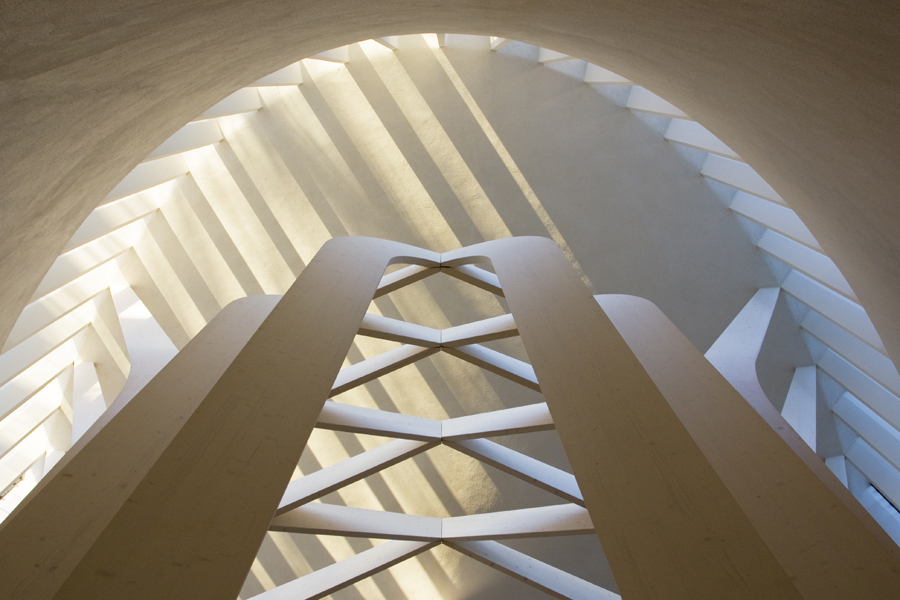 Arching timber supports the roof of the Chapel. ©Niall McLaughlin Architects
"The relatively small scale of this project contrasts with its major significance as an opportunity to set new standards for liturgical design. ... McLaughlin's proposal stood out because of the depth of understanding and inspiration it demonstrated from a strategic to a detailed level. "

David Morley. Chair of the Jury panel and RIBA architect, advisor for the project